been busy busy this week.
prepping for the great neck craft show (which was last night). sadly my house fell into disarray and thankfully no one complained. except for the one time philip said - have these strawberries been sitting on the counter all day? - the answer...yes....i think i have a little ADHD especially with housework. i'll start one thing and then notice something else that needs to get done and abandon the last. which is why after getting a snack that morning the strawberries sat out all day. #whoops.
here's a quick snapshot from the great neck show with a few of the new items highlighted along with the awesome luggage from my g-ma that i turned into a display rack.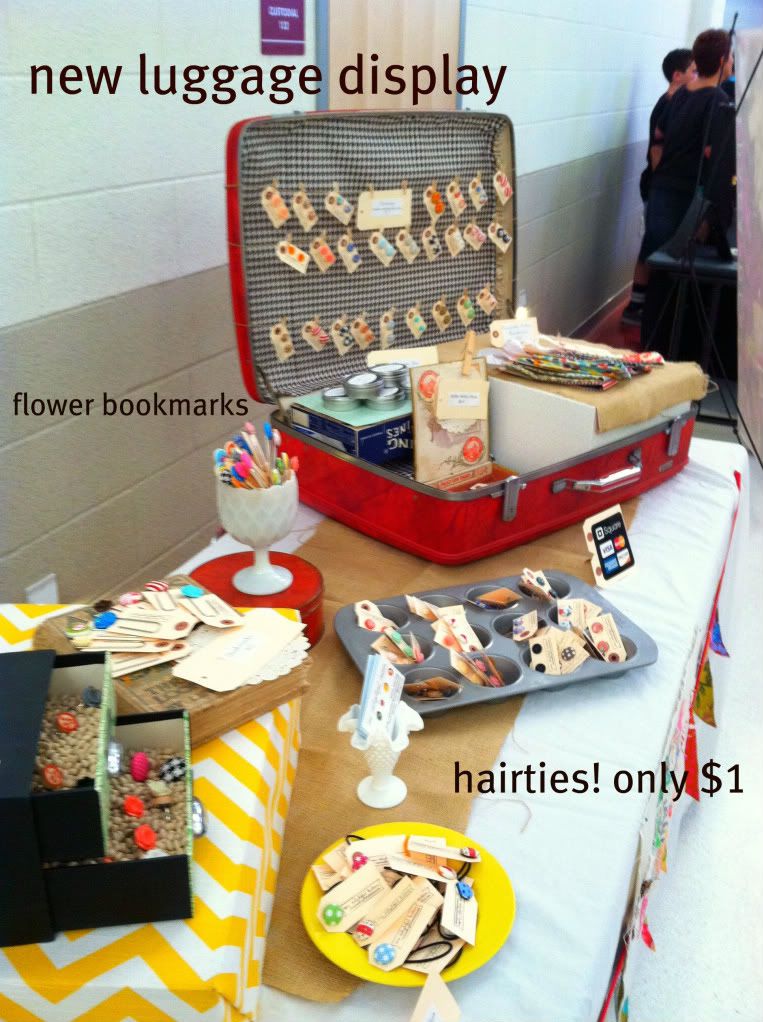 thursday, i dropped a few things off at MOCA (museum of contemporary arts in VB), where i am being highlighted as a local artist. #yay. feel free to stop in and check out my wares there.
(train case courtesy of meems again)
last update. i have been working on a few new items. the only thing ready to share is my reversible headbands. hope they will make it up on my site in the next month or so, but for now, you can contact me if you are interested or stop by my big show next week at the VB convention center.
i am in love with those top two fabrics...
happy saturday!!