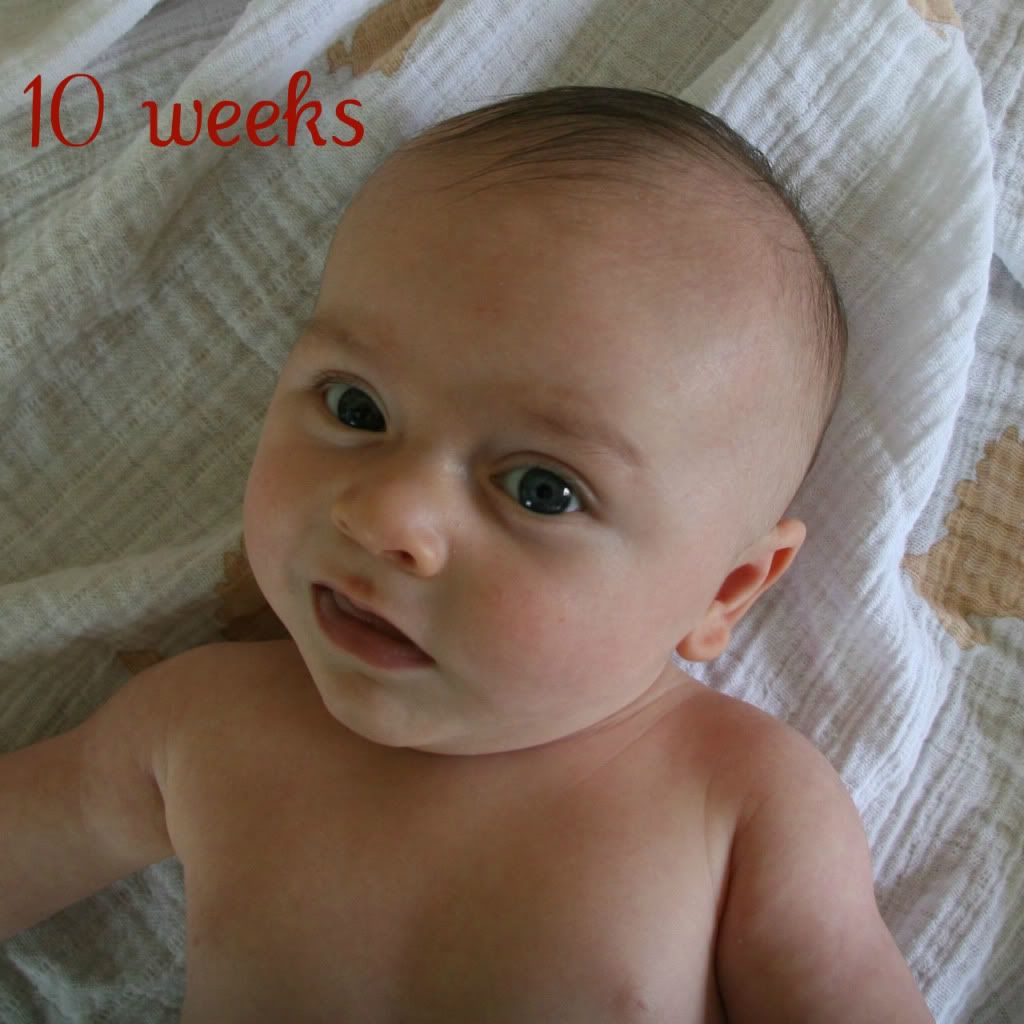 I feel like a slacker...because Jude is actually 13 weeks old & I do not have pictures for 11 & 12. Christmas got the best of me. I feel like I missed out on the season though. I mentioned that I didn't get a lot done that I wanted to. I never made Judah the stocking I was hoping to make. I ended up buying for for $1 at target and hot gluing a J on it.
I did make homemade hot cocoa...props to me. But now it's January 2 and me and Judah both have a cold. It has been so sad to see him sick. Right now he's sleeping in his bouncer because I want to keep him upright.
We're playing catch up around here, but our house is close to in order - hurray!
Enjoy your Monday.